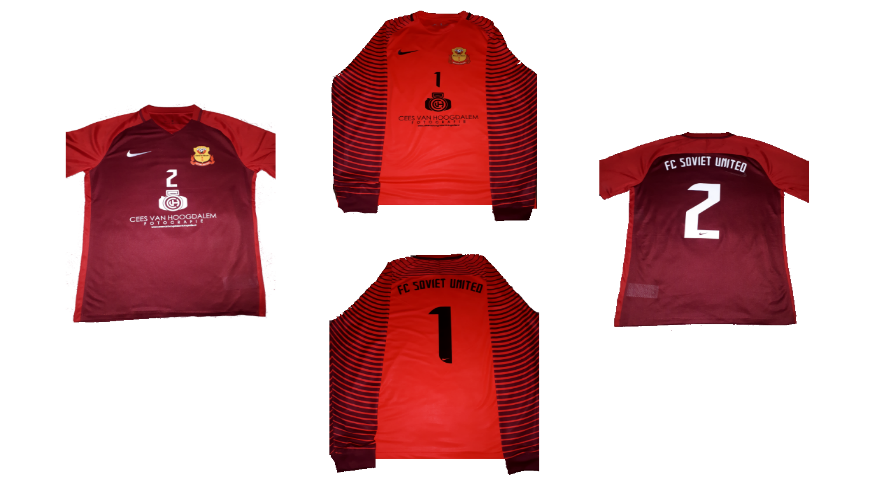 19:00, 03.02.2018
Tomorrow our teams will play in a new t'shirts
Today the management of our team received a new t'shirts kit for 41 people from the new sponsor. The order was delivered, but with some drawbacks. The company Nike, mistakenly sent another color shorts to the company that prints numbers and logo and so did not have time to print, because they had to re-send other shorts. But the company that dealt with our order left the situation and sent us 40 shorts without numbers for free and the original shorts with logo and numbers will be next week.
Also today exactly five years have passed since the moment when our previous sponsor Kartina TV, dressed our team in a new uniform. And in the first match we played away and gained a confident victory with the score 5: 0. This uniform was successful. We became twice Champions of Holland, won the Dutch Cup and twice won the tournament Zuidbuurt Cup. This is not counting a few more tournaments, in which we occupied 2nd and 3rd places.
From tomorrow we have another sponsor. This is the famous sports Dutch photographer Cees van Hoogdalem. He photographs matches of different championships, Champions League, World Cup and much more. In his portfolio you can see all the famous world football players. And among them you can see photos of our team's matches.
Tomorrow begins the second round of the championship and both our teams will go on the field in a new uniform, so it will be important to win the first victory in a new t'shirts. For the teams we wish new victories and to fight for the "honor of the uniform."